Original Hand crafted Kitchenalia
Harvested by Hand
Carved by Axe
Refined & Finished by Knife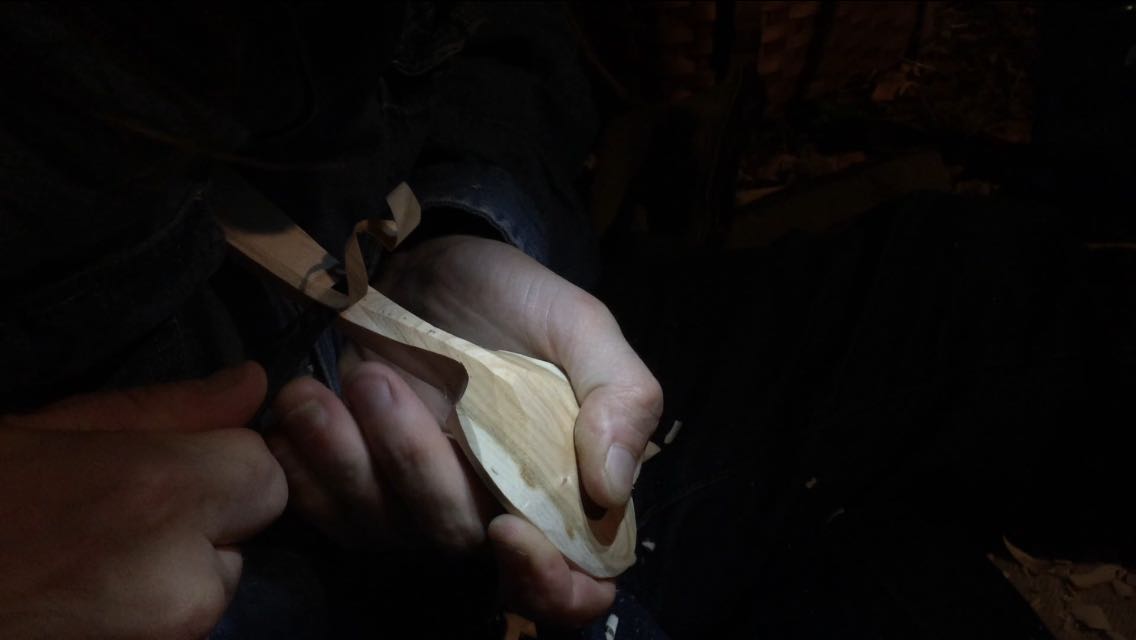 Everything I create is carved completely though traditional Axe & Knife techniques, from sustainable trees I harvest locally. I don't use sandpaper or power tools, preferring instead to work with age old methods, handed down through time.
I walk through the surrounding forest with my packbasket and fell select trees with the qualities needed for each unique project. These are the raw materials that will be turned into beautiful, long lasting items, you can use in your home for many generations. In other words, I do not use machines or electricity to cut corners. Even the silky smooth finishes are achieved from a polished knife cut. I carve "green" wood meaning it is still alive and full of sap. I therefore use my own careful drying techniques to deliver perfect, ready-to-use items.
Unlike most modern woodworking which utilizes factory kiln dried wood and industrial sanding/finishing - my work can be done anywhere. No workshop, power outlets, safety goggles, ear protection or respirators are needed, making the process much greener and healthier. Just the clean and quiet cutting of wood fibers, as it has been done, since ancient times, and in complete harmony and balance with nature.
Wood is a sustainable and renewable resource, unlike plastic - and, for eating utensils, much warmer and softer on the mouth than metal. Just like a chef relies on perfect ingredients to create fine dishes, I harvest my trees as the farmer would his crops - with the utmost care and respect for the tree. Living, renewable materials, that are locally sourced, and expertly chosen - exceptional quality raw ingredients - these are essential in creating fine woodenware.
I feel that knowing where and how a product and it's materials are sourced, is a special and rare thing in our modern throw away culture. — Alex Yerks
#stopthrowawayculture
Musician
Wood Carver
Photographer & Film Maker